Crafted to make it easier for your customers to find a compatible partner.
Matching algorithm can be set by the site administrator and you can define profile fields that impact the total percentage. All the functionality is nicely wrapped in an add-on, provided for free.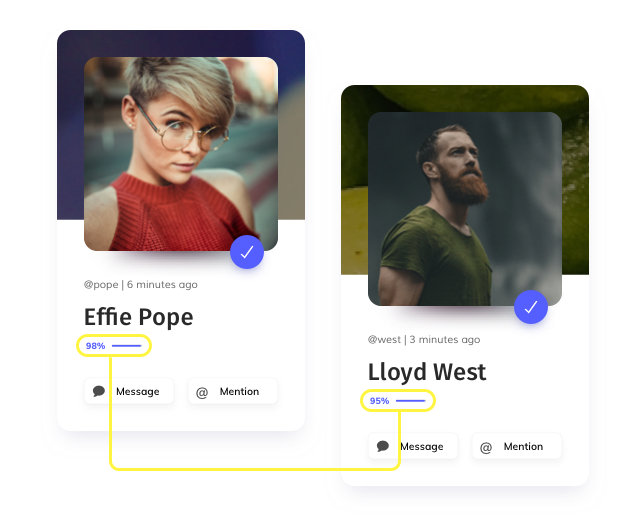 Edit Matching profile fields that impact the matching percentage from WP admin – Settings – BP Matching.
You can search in Members and in Groups. For members you can add the fields you wish to search in and order them. You can also check that the form to appear in the Members Directory.
When this is enabled, Seeko Search will integrate into the Search input by adding an icon for filters and opening the side-menu.